Order Flower & Gift Delivery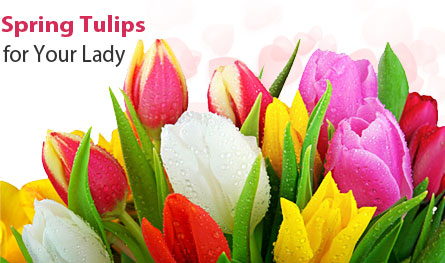 Dear Friends,
What's the most romantic and tender spring flower? Surely, it's a tulip!
The tulips are in third place in a row of the most popular flowers and they bloom in as many brilliant colors as you could desire.
Did you know that tulips are the symbol of love, passion, perfect lovers and romance?
Paint Your Beloved Lady's life with bright colors! Don't be shy! Hurry up and choose the perfect color for Her spring 2018! You'll get photos taken at the delivery moment and her happy smile will show you've done the right step to Her!