Order Flower & Gift Delivery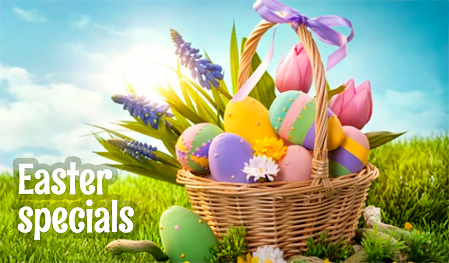 One more reason to check our Easter Offers!
Easter is a great time to enjoy all of your many meaningful blessings: family, friends, and, of course, your beloved lady who is celebrating Easter April 28.
Easter gift will be extra special for her especially together with Lily flowers. Our gift baskets are filled with chocolate, marshmallow, cookies and lots of love. With the classic game of finding candy on Easter morning, if you can't be there, send our Easter basket with sweets instead! Easter Cakes, Chocolate eggs, soft bunnies and bouquets of lilies are great options to choose from to impress your lady.
Happy Easter!