Order Flower & Gift Delivery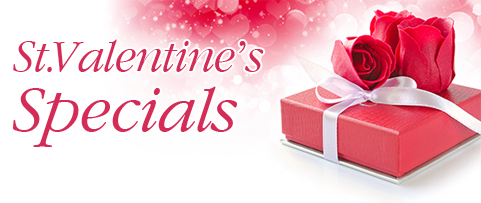 Dear Customers!
We can't but greet you on the most essential holiday for all lovers, for those who are so much in need of love and for those who are deeply in love with.
For St. Valentine's Day 2019 we have prepared absolutely eye-popping Delivery Specials to order to your Valentines. You are welcome to choose from symbolic Valentine's gifts like Heart-shaped box of sweets and Teddy bears or use our exclusive offers to make every sweetie smile.
Browse this year's Valentine's Day specials to find the perfect Flowers and Gifts. Just press "Send flowers" at the profile of your beloved lady, choose the gift and it will be delivered within 5 days to her. Are you ready to choose your Valentine?