Order Flower & Gift Delivery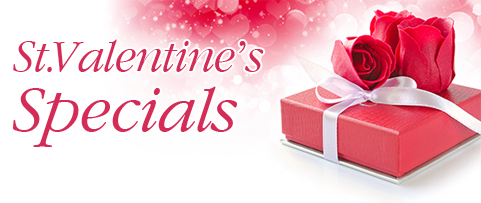 Valentine's Day is fast approaching and shops are decorated with heart-adorned cards, bumper boxes of chocolate, bouquets of red roses and teddy bears wearing t-shirts emblazoned with sweet messages. This is a fantastic day where people earnestly show their love and affection for another person.
Check the list of 4 fabulous ideas to congratulate your Sweet Lady and to surprise her: Spa certificate, Certificate for perfume, Large heart-shaped box of sweets + 5 red roses, Teddy bear + 5 red roses.
Choose the perfect gift and your Sweet Lady will be the happiest on Valentine's Day.
What message will you be writing to your loved one this Valentine's Day?
It's your choice, but don't forget to write sweet wishes to Her! Show your love, passion and romance.
The only thing that we never get enough of is love and the one thing that we never give enough is also… love! Best wishes on this beautiful day, dear Friends!